In today's SITREP we cover torrential rain and damaging winds for NSW, China's factories likely to remain closed, as well as WHO Coronavirus SITREP 17.
James Sharp – CQCommunity Manager
Severe Weather Warning for Coastal NSW
Most of Sydney woke up to torrential rain this morning, this is likely to continue through the day with a warning for damaging winds. Byron Bay has recorded 281mm of rain as of 8 am.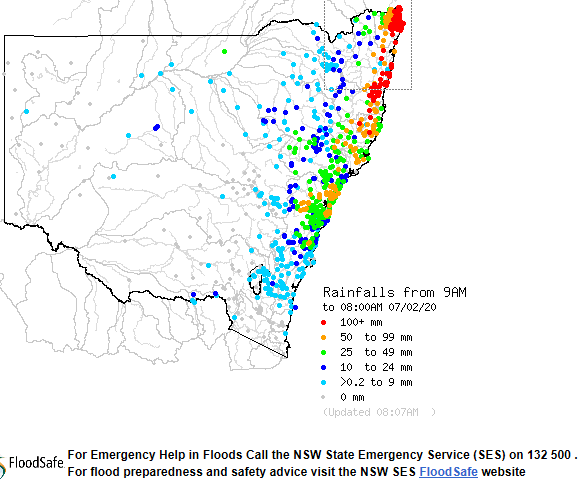 The So What..
There are likely to be delays at Sydney Airport, some infrastructure damage as a result of high winds and the potential for localised flooding. Consider drafting an all staff communications plan to keep people updated.
The likely hood of China 're-opening' factories next week is unlikely
In further reporting from the AFR, there are on-going concerns that the next week re-opening of some of China's factories is less than likely.
The So What..
What does this mean? Organisations reliant on supply chains from China should be looking at both continuity plans and stakeholder communications. Also understanding that any engagements in China are likely to be delayed or cancelled.
No new countries have reported new cases. No significant updates in today's SITREP
Other Resilience News
Twitter – The double edged sword
This article from the ABC discusses the myths and conspiracy theories that swirl around major disasters. It raises the difficulties that teams face with the pace that information can move, but not all that information is going to help you make an effective, fact based decisions.
"But on social media and messaging apps, where a post made in New York can reach the suburbs of Sydney at a blistering pace, there are conflicting messages about how best to fight contagion."

Ariel Bogle – ABC News
The So What..
Identify authoritative sources to use to keep your team informed, triage, your information into facts and assumptions and validate your assumptions to turn them into useful facts or information that can be disregarded.
For more information, reach out and start a conversation with the Catalyst Technologies team.